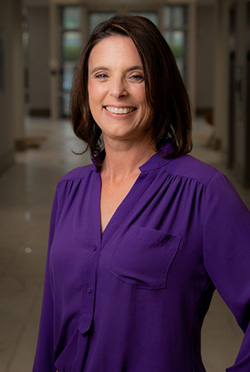 Rachel Burt, WHNP, MSN
Rachel joined Roswell OB/GYN in 2005 after earning her Masters degree in nursing from Emory University where she was a Woodruff Scholar. She is certified as a Women's Health Nurse Practitioner. She enjoys taking care of patients across the lifespan – adolescence through adulthood. Rachel enjoys helping women through the important transitions in their lives such as preparing teens to begin college or their moms to transition through menopause.
Rachel grew up in a small town in Connecticut. She met her husband, Daniel Loventhal – an Atlanta native, while studying at the University of Rochester where she earned her first degree in Political Science and Latin American Studies. From Rochester, she traveled to Bolivia for a year to volunteer at a women's shelter where she was exposed to the multitude of women's healthcare needs. Upon return to the US, Rachel began her studies in nursing. After earning her BSN with honors from Johns Hopkins University, Rachel and her husband moved to Atlanta to pursue her Masters degree at Emory University and start a family. Rachel lives in Atlanta with her husband and 2 young busy boys. She is fluent in Spanish. Outside of work, she enjoys running, visiting family in Connecticut and getting together with her book club.