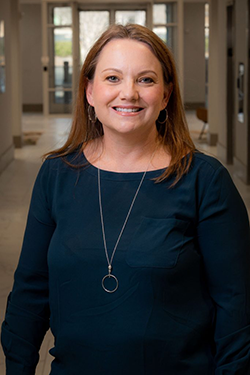 Kristin Delahanty, MD, FACOG
Dr. Delahanty grew up in Northeastern Ohio. She graduated from Miami University with Honors in 1996. She then attended Wright State University and graduated in 2000 after which, she completed a residency in obstetrics and gynecology at Atlanta Medical Center in 2004.
Dr. Delahanty then practiced obstetrics and gynecology in Stockbridge, Georgia for two years. Recognizing a need for gynecology only care, she then opened Gynecology Associates of North Georgia in 2006 with Dr. Fryman.
Dr. Delahanty has three elementary age children, one son and twin daughters. She enjoys watching kids perform in soccer, gymnastics and music. She also loves spoiling her two elderly soft coated wheaten terriers.
In her spare time, Dr. Delahanty enjoys reading, exercising and planning her next trip. She also loves dogs and volunteers at a local animal shelter. She also volunteers as soccer team co-manager, classroom mom and Sunday School assistant.
Dr. Delahanty is board certified in Obgyn by American College Of Obstetrics and Gynecology. She also belongs to The American Medical Association and The Georgia ObGyn Society.
"My favorite thing about gynecology is meeting patients and trying to help them sort out their various problems. While I do enjoy all aspects of gynecology, I particularly enjoy treating abnormal bleeding and vulvar issues. "