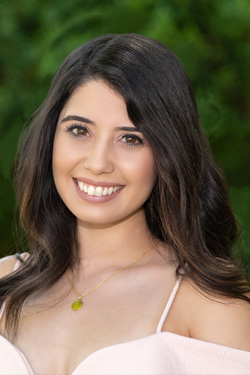 Lucia Enriquez, MSN, CNM
Lucia was born in Buenos Aires, Argentina and moved to Miami, FL at the age of six. She is fluent in Spanish. She graduated from Florida State University with a Bachelor of Arts in Family and Child Sciences in 2013. During this time, Lucia did an internship with licensed midwives at the Birth Cottage in Tallahassee, FL where she fell in love with midwifery and caring for women over their lifespan. She moved to Atlanta in 2017 where she attended and graduated from Emory's Accelerated Bachelor of Nursing Program in 2018. Lucia worked for 2.5 years as a labor and delivery nurse at Northside Hospital while concurrently obtaining her Master of Nursing in Midwifery. Upon graduating with her Master of Nursing in 2021, Lucia pursued her dream of travel nursing where she spent an additional 1.5 years furthering her labor and delivery experience working in different healthcare systems across the country including California, Denver, Miami and Seattle.
Lucia is extremely passionate in creating a space that allows for women to feel heard, understood, knowledgeable, and empowered to best support their individual birthing experience. In her spare time, Lucia enjoys spending time with her family and friends, cuddling up with a good book, trying new restaurants, running, hiking, and traveling.