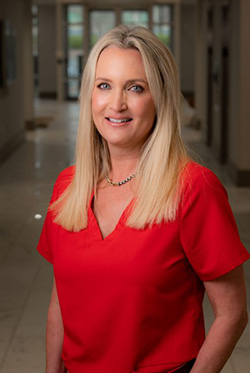 Melissa C. Parker, MD, FACOG
Dr. Melissa Parker obtained her undergraduate degree at Emory University in Atlanta, Georgia, her medical degree at Tulane University in New Orleans, Louisiana, and completed residency training at Emory University's Department of Obstetrics and Gynecology. She is board certified in Obstetrics and Gynecology as a fellow of the American College of Obstetrics and Gynecology.
Per Dr . Parker:
I could not be more BLESSED with my decision to become an OBGYN. I joined Roswell OBGYN in 1999, and I have created a plethora of beautiful relationships over the years with amazing women of all ages. I have recently had the privilege of taking care of numerous high school and college girls that I delivered, now along with their mother. It's a beautiful cycle of Life!
In 2022, I made the difficult decision to stop Obstetrics. However, I am avidly continuing my Gynecology practice. I see women age 15 yo through menopause. I'm here to provide annual gynecology checkups, as well as work with you on concerns regarding your menstrual cycle, hormonal balance, pelvic and vaginal concerns, PCOS, sexual dysfunction, PMDD, Fatigue, and more. I'm also happy to counsel you regarding the best birth control for you, from non-hormonal to hormonal options, including IUD insertions /removals. In addition, if applicable, I am available to discuss and initiate a plan for Hormone Replacement Therapy that can include oral and transdermal options such as patches, creams /gels, and testosterone pellets (pellets coming March 2023).
 
Although I am not delivering babies anymore, I still enjoy assisting women with preconception counseling as well as counseling and testing for recurrent pregnancy loss. Once pregnant, I can refer you to one of my many amazing partners or midwives!
When I am not at work, I love spending time with my children and family, boyfriend, friends, my dog, and myself! I enjoy quiet time, going to the gym, hiking, skiing, sporting clays, and fly fishing in the beautiful rivers in Montana.